There are still a few T-shirts left of 29 May. Order the exclusive EuropeansUnited.eu T-shirt and show the world we are still here. For every T-shirt we sell, €5 go directly into paying for the costs of our events. You can pick them up at 2 upcoming events in the Netherlands: 5 June in Kerkrade or 27 June in Maastricht.
We will also give away 50 T-shirts for free at these events for people who lost their job because of COVID-19 measures. Send us an email and we'll set them aside for you!
If you can't make it to one of our events but would still like to buy a T-shirt, we can send one or more to you for €5.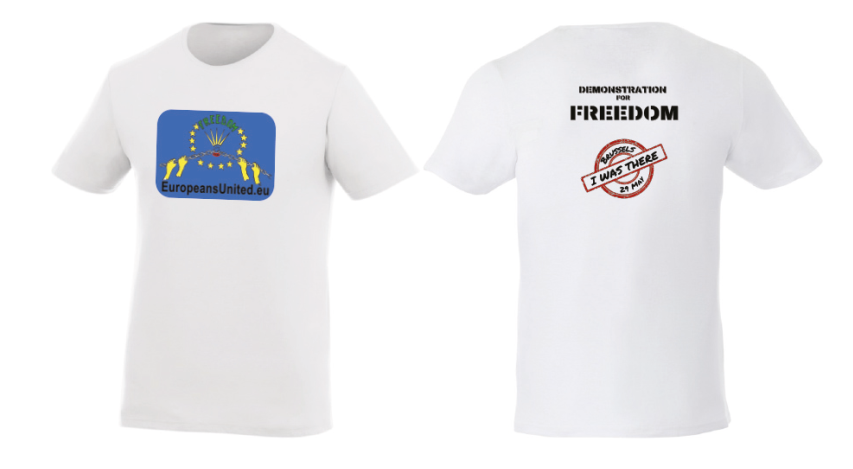 Price per T-shirt €15
Shipping cost €5
Please pay the appropriate amount by bank transfer to: IBAN BE16 6718 2351 0974 / BIC EURBBE99. Be sure to put your name in the reference, so we can check your payment.

Due to the busy schedule of our team of volunteers, it may take 2 to 3 days to process your order. Thanks for your understanding.
For multiple sizes, please fill in the form more than once.