Frankfurt will be very busy on June 25. We're expecting a lot of people; this page is intended to gather all available information on how you can easily travel to Frankfurt.
Gathering place for the march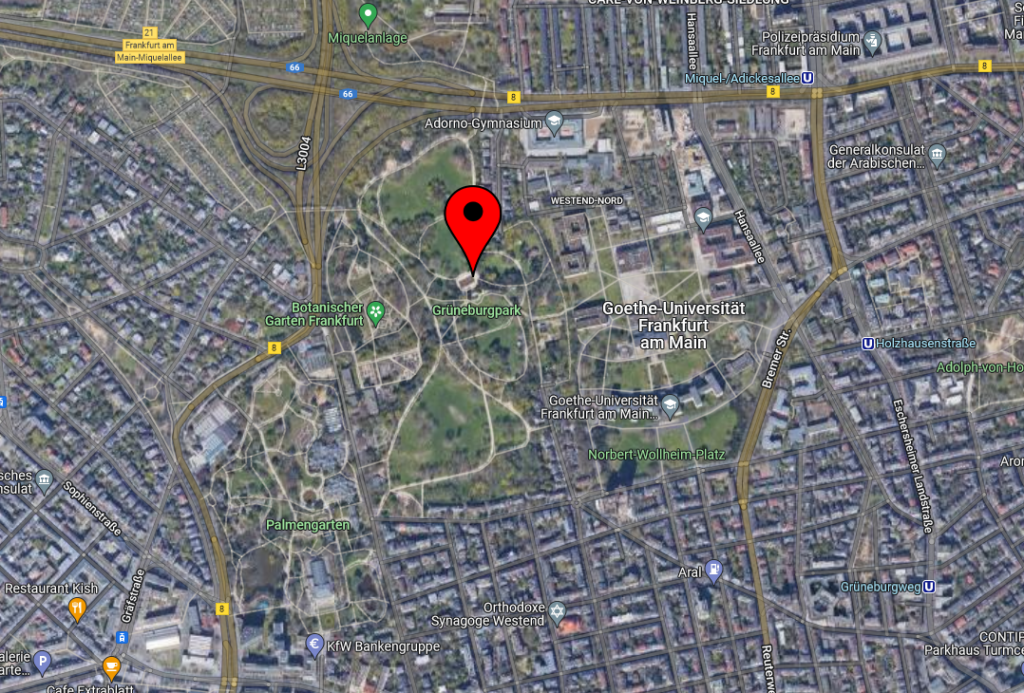 We will meet at the center of Grüneburgpark at 2 pm.
Pay attention! The Frankfurt Region is a Low Emission Zone (LEZ).
The regulation concerns cars, vans, (mini)buses and coaches, whether registered in Germany or abroad.
Check here if your vehicle is affected.
If you are not allowed to go into Frankfurt because of the LEZ. You can find the boundaries of the zone here.
You can park on Park&Ride in Frankfurt. You can find the info here.
Traveling to Frankfurt by car
For safety reasons, please avoid driving all the way to the departure and arrival points of the manifestation. It is of the utmost importance for emergency services to be able to reach any given location as soon as possible, for our manifestation as well as for the surrounding businesses and family homes.
Instead, please find a local parking site and come the rest of the way by public transport or on foot.
Use these websites to find an appropriate place to park your car:
https://mainziel.de/en/traffic-map
Traveling by subway or bus in Frankfurt
Use one of the planners down below to plan your trip from your parking place to the departure point or from the arrival point of our manifestation.
For the departure point, plan you trip to Taunusanlage.
Traveling to Frankfurt by train
Take the train to the Taunusanlage.
You can plan your journey on one of the following websites. (available in Dutch, French, German and English):
Traveling to Frankfurt by bus/coach
Here you can find all the organizations and their contact information that will be renting buses to Frankfurt.
(this list will be announced soon)
Please share this information with everyone you know. The more buses, the more people in Frankfurt on June 25.

If you're organizing buses to Frankfurt, please fill in this form.
If you want to find a place to park your bus/coach you can use this website.
Accommodation near Frankfurt
On the following page you can find all camping sites near Frankfurt!